Pipe Rivets | Distances | Sleeves
Welcome to
ÅSCO Metall AB
ÅSCO Metall AB is a purely contract supplier and a subcontractor company. We are active in contract manufacturing and different processing methods within Cutting processing.
With our experience and knowledge of turning we are experts in producing turned parts, where we mainly manufacture pipe rivets.
Lego supplier with roots from the 40s
ÅSCO Metall AB is a long-standing company with roots dating back to the mid-1940s. All knowledge and experience has been passed on between the generations, which is the basis for the professionalism and service we can offer our customers today.
We are working today after ours quality policy where we make the highest demands that the products we manufacture correspond to the demands and expectations our customers have.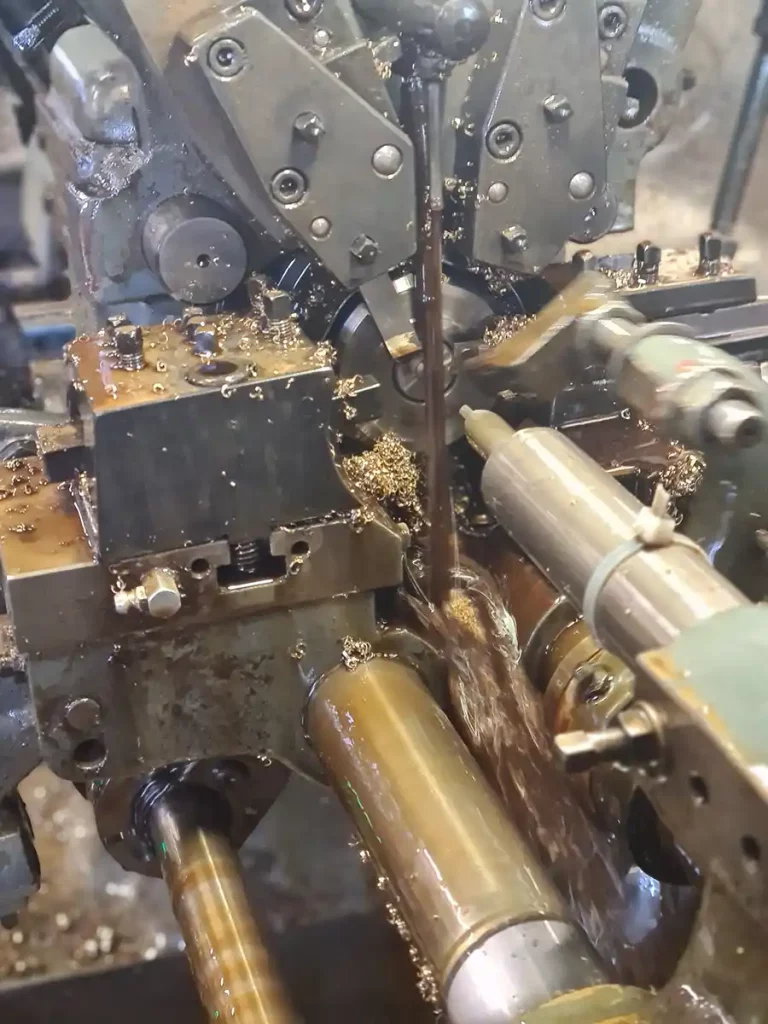 We protect the environment
Our business is guided by active environmental commitment where our goal is long-term sustainable development. We work actively to ensure that the business has the smallest possible environmental impact. In order to implement this, we always strive to prevent and attack problems at the source and obtain the highest level of caution through good planning.
Långmagasin 6,3m Svarv med / utan styrbussning Vi på Åscometall är stolta över att presentera vår senaste tillskott till maskinparken